Here I will describe how to buy a brand new SKU, namely the Power BI Premium Per User Add-on.
This SKU can be used to upgrade existing Power BI Pro licenses, either if you purchased a Pro license separately or together with an M365 E5 subscription, if you want to unlock new capabilities.
The purchase is rather simple, just go to the M365 Admin portal purchase the necessary number of licenses and assign the Add-on to existing users that already have a Power BI Pro license assigned.
BE AWARE (1), after upgrading an existing workspace (V2) to a Premium Per User workspace, content can be accessed by users that have a Premium Per User SKU assigned (there is no special notice that the capabilities are based on Pro + Add-on or the Premium Per User SKU. A Pro license is no longer sufficient to access content inside a Premium Per User workspace.
BE AWARE (2), maybe the product is not available in your tenant, simply try a little later
Visit the M365 Admin center
Visit the Microsoft 365 Admin Center, Select Purchase Services, Search for Power BI, Select Details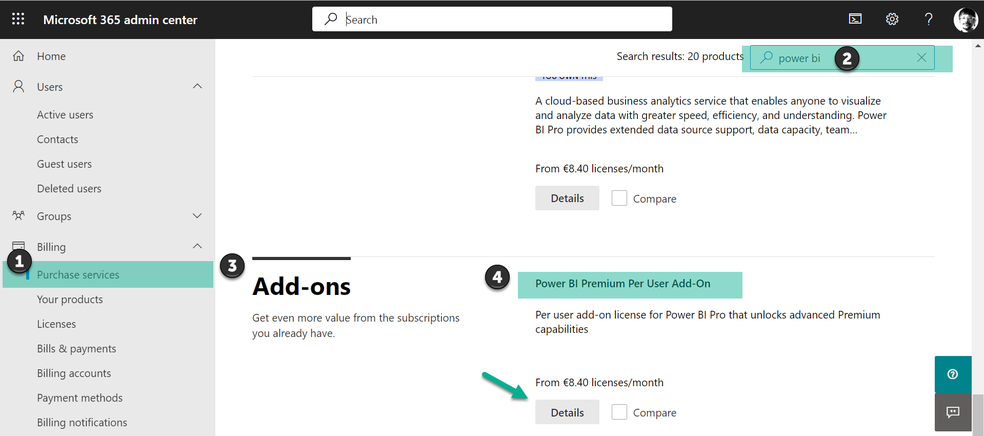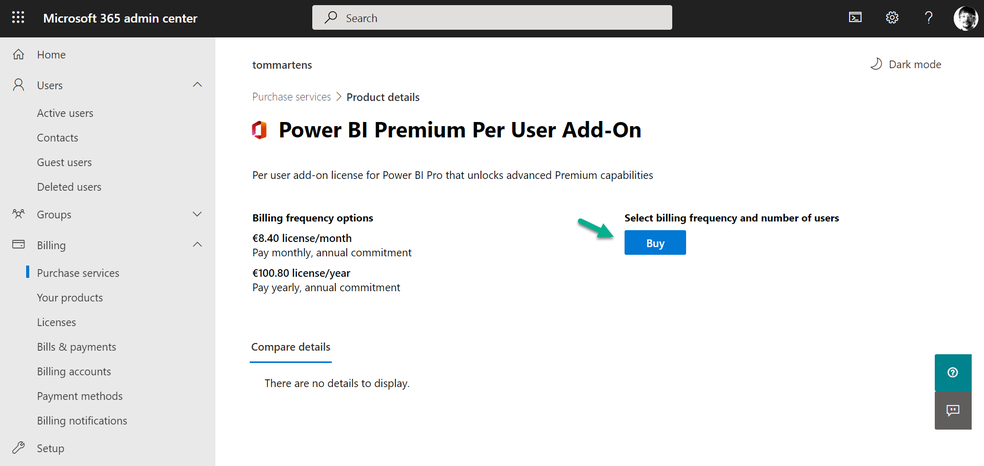 Select Payment Terms and the number of users.
I tend to assign the Add-on manually, as it can be possible that there are more Pro users than Premium Per Users!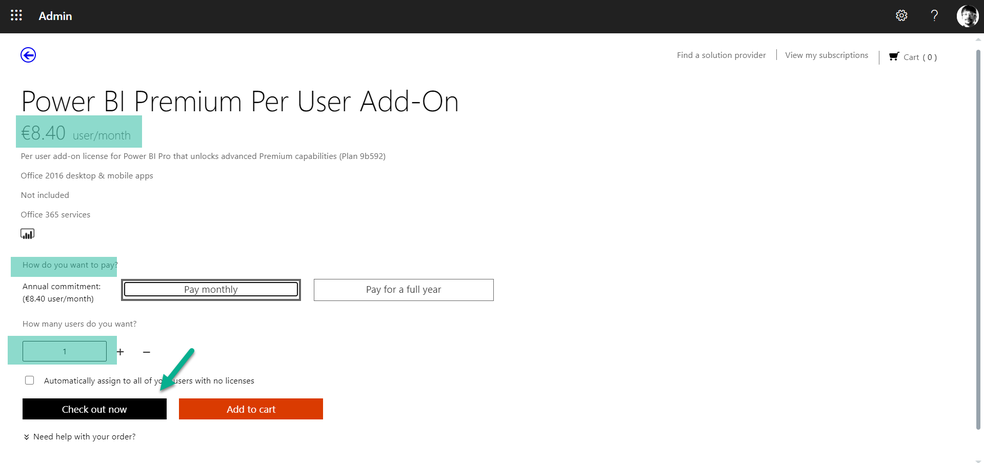 Checkout
Just follow the instructions for the checkout, I omit this process for privacy reasons :-)
Licensec Check
I tend to check the licenses after each purchase.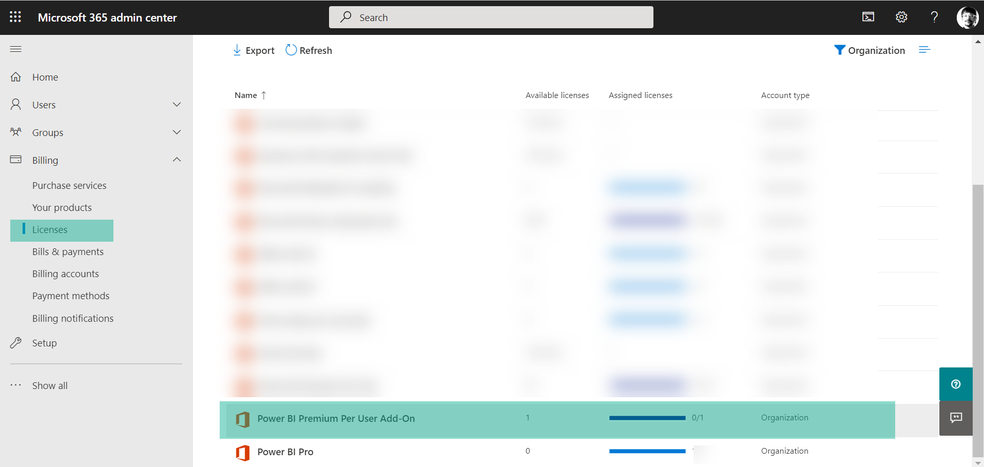 Assign License
Simply open the product and select Assign license.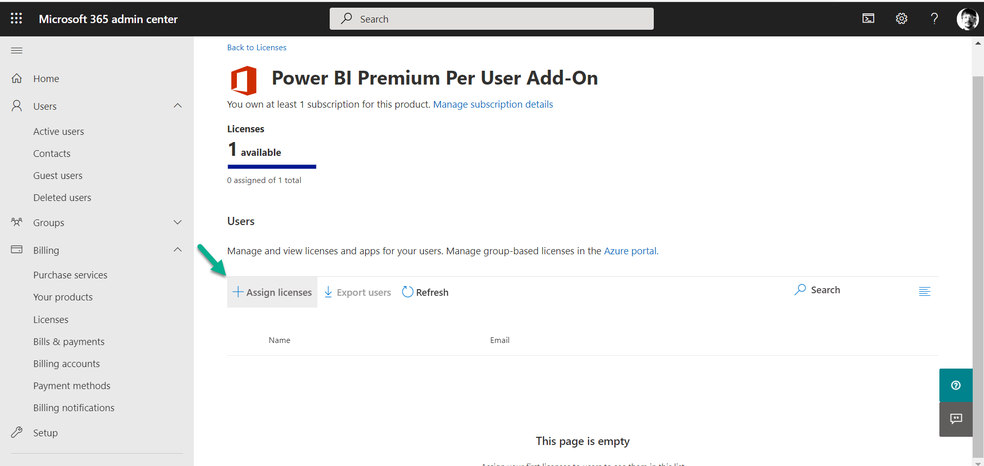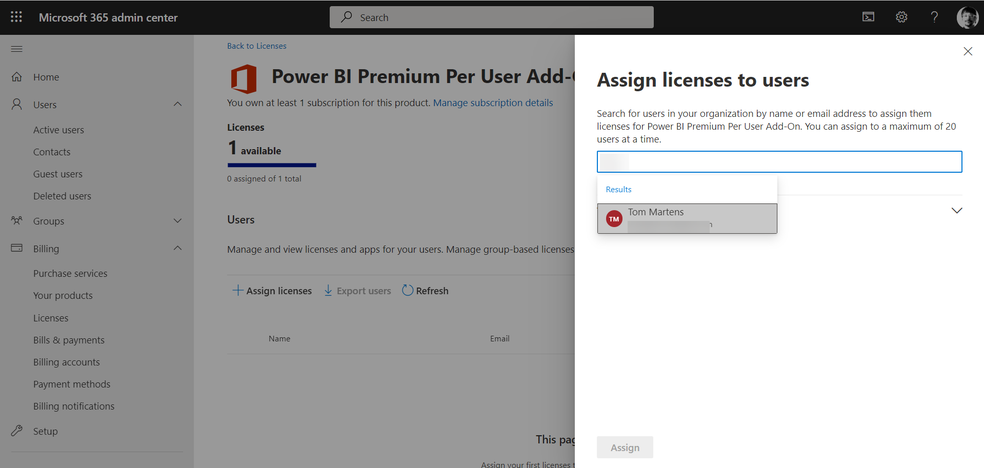 Sanity check
Check if the new SKU is properly assigned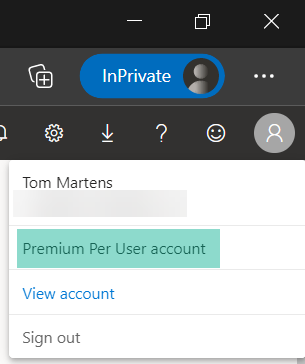 Enjoy the new capabilities.
Stay safe, stay healthy, and rock your data
Tom